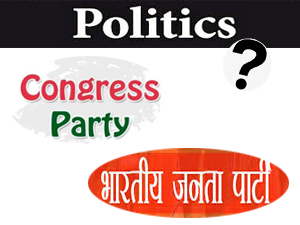 Congress is constantly putting pressure on the Modi government whether it is on ramping up testing or Rs 1 lakh crore package for MSME sector or asking some measures for migrant labourers or accusing a scam in rapid test kits. But the government is working in its own way unfazed with suggestions and criticism. Moreover, people appear to be in no mood to pay attention, despite more aggression shown by the Congress.

Now former Congress president Rahul Gandhi has come up with allegations of a scam in the supply of rapid test kits to the government to detect coronavirus cases saying it was unbelievable that people were indulging in profiteering from suffering people. Gandhi requested the PM to take immediate action to bring the culprits to book.
Gandhi tweeted: "That any human being would try and profiteer from the immeasurable suffering of millions of his brothers and sisters is beyond belief and comprehension. This scam is an insult to every Indian. I urge the PM to act swiftly to bring the corrupt to justice."
Earlier he requested the PM to clear 'bottlenecks' and ramp up coronavirus testing in the country holding the PM responsible for this delay in the same breath. He said: "Random testing is the key to beating the virus".
India has to scale up COVID-19 testing from present 40,000 to one lakh per day. Experts agree that mass random testing is the key to beating Corona. In India, a bottleneck is stopping us from scaling testing from the current 40,000 per day to 1 lakh tests a day, for which test kits are already available.
Sonia Gandhi demanded a special package for the MSME industry with former Union defence minister A K Antony and former Union HRD minister Kapil Sibal having their own sets of demands from the government. This could be a good tactic on part of the Congress to keep the government on toes.