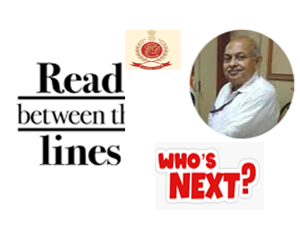 New Delhi (10.05.2023): Since the suspense is over on the issue of any further extension of services to the incumbent Chief of Directorate of Enforcement Sanjay Kumar Mishra (IRS IT: 1984), people in the power corridors have started looking beyond obvious.
There are broadly two likely situations that are being presumed.
First and the foremost is whether some unique arrangement would be crafted ahead of the crucial 2024 Lok Sabha elections? A section of speculators believes that the possibility of handing over additional charge to some dependable senior ED officer till LS polls cannot be ruled out. Secondly, it is also speculated that the top post may be given to a 1987 batch IRS IT officer who has been waiting his turn as a Member CBDT since very long. Some 1986 batch IRS IT officers are also in the reckoning for the coveted job.
It is also assumed that the IRS cadre has delivered, proved its utility and has the trust factor so much so that the bureaucratic parlance sees remote possibility for an All India Service (IAS and IPS) officer to succeed Mishra.