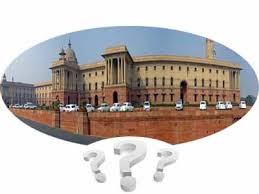 New Delhi (10.05.2023): Hardly three days have passed when the North-eastern state Manipur that was on fire got Vineet Joshi as a new Chief Secretary after a high-level meeting was held on Thursday in New Delhi on the situation of the troubled state reportedly recommended termination of the extended tenure of the then CS Dr Rajesh Kumar. Dr Kumar had his tenure as CS upto June 30, 2023.
If some well placed sources are to be believed, Chief Minister N Biren Singh came to the rescue of his confidante not allowing him to be held guilty of the emergency situations in Manipur. A section of sources said that it was the utter failure of the Imphal establishment to foresee and avert what had happened in Manipur. Moreover, the CM not only stood behind the CS but also proposed Dr Rajesh to complete his extended tenure as his adviser.
Not to miss that the Modi government at the Centre is often praised for its constant initiatives of investing much of time, attention, effort and resources in the welfare and uplift of the entire North Eastern region but Manipur crisis in the midst of Karnataka elections and ahead of crucial 2024 Lok Sabha elections is not a setback but an irreparable loss.
(By Rakesh Ranjan)
ALSO READ: