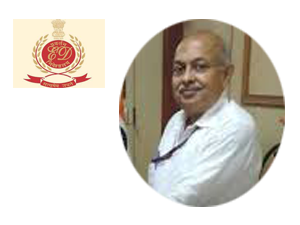 New Delhi (09.05.2023): The Centre informed the Supreme Court that the chief of the Directorate of Enforcement Sanjay Kumar Mishra (IRS IT:1984) would demit office in November when the international watchdog Financial Action Task Force (FATF) would have substantially completed the exercise that has been under way to verify whether India has necessary mechanisms in place to check money laundering and financial terrorism.

Solicitor General Tushar Mehta told the SC that Mishra's tenure was extended to ensure that country fares well in the review process which is crucial. It is not the case that the officer is indispensable. Amicus curiae and senior advocate K Vishwanathan argued that extensions and amendments were illegal which could be misused by successive governments. The SG told the court that the review process is a lengthy one which continues for 18 months passing through different phases. The FATF exercise is likely to be concluded only by June next year, substantial part of it would be over by November. Mehta reiterated Mishra's tenure was extended to ensure that country fares well in the review process which is crucial.
Vishwanathan submitted that piecemeal extensions of tenure by one year each, subject to a maximum cumulative tenure of five years, undermines the independence and integrity of the office of ED chief. This may be misused by successive governments and the amendments would haunt the country. He said CVC (Amendment) Act, 2021, DSPE (Amendment) Act, 2021, and Fundamental (Amendment) Rules, 2021 are violative of Article 14 for being discriminatory and/or manifestly arbitrary. The bench after hearing all sides reserved its order on the petitions.
Post- 9/ 11 terror attack, FATF certifications have taken on enormous significance with countries like Pakistan falling afoul of the verification exercise to land on its list which leads to denial of funds and international opprobrium. The bench said the government had earlier justified extension of Mishra on the ground that he was supervising probe in many important cases and asked Mehta whether it had raised the issue of FATF in 2021 when the apex court had ruled that Mishra should not be given more extension. The SG replied that the government had flagged that issue at that time as well.