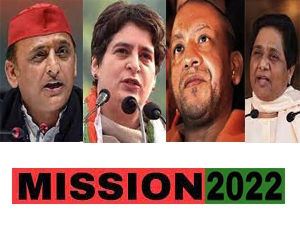 New Delhi (21.01.2022): The poll surveys for the UP assembly elections are indicating interesting though varied outcomes.

At least eight surveys have been conducted so far. Most of them predict the majority for the ruling BJP dispensation. One survey predicts 223 to 235 seats to the BJP out of a total of 403 seats while it predicts over 157 seats for Akhilesh Yadav led SP. BSP is likely to get 8 to 16 seats and Congress may get 7 seats.
Contrary to this another survey has predicted a complete majority to Samajwadi Party with 211 seats, BJP may get 144 to 152 seats, BSP may touch 20 mark and Priyanka led Congress may get anywhere between 19 to 27 seats.
Reportedly, another round of surveys is expected in a week's time with more intriguing insights and outcomes.