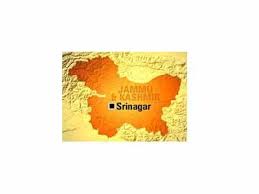 The demographic dividend of India is sold to the world as a hot cake but various political parties have been attacking each other for supporting a particular kind of demographic arrangement orchestrated in certain parts of the country. Alleged demographic changes in Jammu and Kashmir by various governments with the help of Article 370 and 35A and finally exodus of Pandits from the Valley have been the flashpoint. But the government seems to have started the course correction by abrogating Article 370 and 35A and now new Domicile Law for J&K in place.

But the government responded to the opposition on the issue of demography in no unequivocal term when Union Minister Jitendra Singh said that the opposition is raising the bogey of J&K 'demography' for vote bank because it is apprehensive that the new Domicile Rules Notification will not enable it to continue thriving on limited pockets of vote bank by exclusion as they had been doing in the past.
From scrapping the Roshni Act that enabled Muslims to occupy forest land to giving citizenship to many living since 1947 to undoing such acts of the past government that disallowed such things to happen has baffled many. Moreover, the government is committed to send Pandits back to J&K.
Actually a few families had succeeded in maintaining their hegemony in J&K by including only those in the voter list whose vote bank they were capable of manipulating and excluded those who they thought would not be vulnerable to their tactics and could vote with free will. They not only deprived outsiders of obtaining citizenship but also did not allow voting rights to a large section of people who had settled in J&K since 1947 with arguments like these people were not entitled to citizenship because they were refugees from West Pakistan.
Now, the opposition is accused of committing the greatest assault on demography by remaining silent on the mass exodus of Pandits. All India Service officials putting 30 to 35 years of their lives in the state were asked to pack up after superannuation. The worse was the plight of the children who were born, brought up and did schooling in J&K but were not eligible to apply for higher education institutions. So miscarriage and anomaly that waited for 70 years is being corrected.