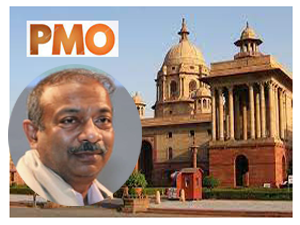 New Delhi (26.09.2023): The Prime Minister Narendra Modi will retain his Advisor Amit Khare (Retd IAS: 1985: JH) till the completion of his term as PM i.e. May 2024.

Appointments Committee of the Cabinet in an order passed on Monday said Khare's term as Adviser to PM (on a contract basis) was extended beyond 12.10.2023 for a period on co-terminus basis with the term of the Prime Minister. Khare joins the league of a select group of bureaucrats getting fresh lease of career in perpetuity.
It may be underlined that within two weeks of his retirement as Secretary, Higher Education on September 30, 2021, Khare was appointed on October 12, 2021 as Advisor to the PM initially for a period of two years.
It may further be underlined that while serving as Union Secretary for Higher Education, Khare held the additional charge of Information & Broadcasting bringing him opportunity to work in seamlessly close coordination with PMO for over a year.