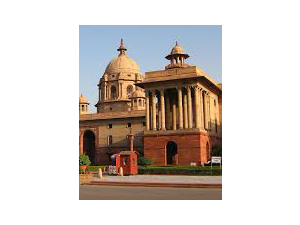 New Delhi (19.01.2022): Requesting to roll back the proposed amendment in the IAS service rules (1954) West Bengal CM Mamata Banerjee has claimed that it would be against the spirit of federalism. Contrary to this Centre claims that the proposed amendment aims to ensure the availability of a sufficient number of All India Service (IAS, IPS & IFS) officers for central deputation.

In a letter to PM Narendra Modi dated 13.01.2022 she said the proposed amendment should be rolled back as it upsets harmonious arrangement between Centre and States.
As per the latest proposal, the Govt of India wants each state govt to make available for Central Deputation such a number of eligible officers of various levels to the extent of the Central Deputation Reserve (CDR) prescribed under existing regulations, adjusted proportionately by the number of officers available with the state government vis-à-vis the total sanctioned strength of the state cadre at a given point of time.
Insiders in the Union Government say that the proposal will give greater say to the Centre as various state/joint cadres were found to be not sponsoring an adequate number of AIS officers as part of the CDR even though the Union Ministry of Personnel had flagged the issue several times.
Banerjee in her letter said, "I express my strong reservations to the approach.......which unilaterally mandates the state government to make such a number of officers available for deputation as prescribed under (the) central deputation reserve."
Indianmandarins has in its several previous reports underlined that some of the states including West Bengal have been highly conservative in allowing their AIS officers for Central Deputation that gives them brighter career opportunities as well as exposure. While opposing the Centre's move state governments too should reconsider their approach.
ALSO READ:
Centre to amend deputation rules of IAS officers (11.01.2022)