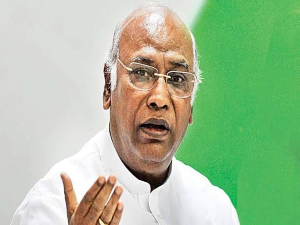 Bhopal (04.11.2023): Is the Congress losing stream in Madhya Pradesh after initial lead as it has expelled 39 leaders from the party's primary membership for six years for contesting the upcoming state assembly elections against the party's official candidates.

These 39 leaders were expelled from the Congress on the directives of the party' state unit chief Kamal Nath. These expelled leaders are contesting elections either as independent candidates or on the ticket of the Bahujan Samaj Party (BSP), the Samajwadi Party (SP) and the Aam Aadmi Party (AAP).
The news reports were doing rounds about leaders quitting BJP due to possible defeat of the BJP in Assembly elections due to anti-incumbency and boredom from Shivraj Singh Chauhan. The reports coming from Madhya Pradesh suggest that there is no anger for the BJP or the Prime Minister. Mass acceptability of Kamal Nath is being questioned and some differences among Congress leaders over ticket distribution was witnessed but they happen with every political party in every election. Is MP going to be another example of the Congress snatching defeat from the jaw of victory.