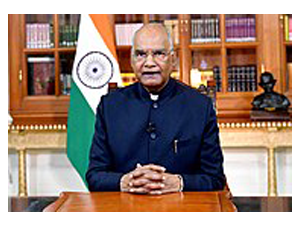 New Delhi (30.06.2021): President Ram Nath Kovind's five-day visit to UP is sure to be seen by the BJP rivals as an attempt to shore up its credentials among millions of Dalit voters. Kovind himself belongs to one of the SC communities.
But the question is how far the BJP will succeed in leveraging this visit and win over the votes that are largely under the influence of Behen Mayawati, despite attempts by Chandrashekhar Azad 'Rawan' who has been seen wooing Dalits.

It is argued that, unless the BJP puts its house in order by striking a semblance of the balance of social power - the absence of which has made the party invite indifference or hostilities or both from a large section of other communities, it may not find it easy to get one-up on Behenji, even if it succeeds in demolishing the new emerging Dalit icon in UP politics and thus bring to end his experiment with politics.