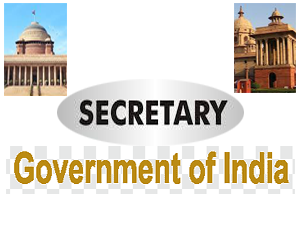 New Delhi (30.06.2021): Of five Union Secretaries retiring today, the replacement for four of them is already announced and the fifth one may be announced shortly. Besides, the posts of I&B and DPIIT secretaries also need to be filled up.

Ravi Kant (IAS:1984:BH), Secretary D/o Ex-Serviceman Welfare, is retiring today. B Anand (lAS:1987:TN) is his successor. Currently, Anand is Secretary to the National Commission for Minorities.
The outgoing Union Commerce Secretary Anup Wadhawan (IAS:1985:UD) has already had an OSD as his successor. Former J&K Chief Secretary BVR Subrahmanyam (IAS:1987:CG) will take charge from Wadhawan.
Ministry of Minority Affairs secretary Pramod Kumar Das (IAS:1986:MP) is also hanging his boots today. He will be succeeded by Ms. Renuka Kumar (lAS:1987:UP). She will be moved from her cadre state.
Another Union Secretary, D/o Skill Development and Entrepreneurship, Praveen Kumar (IAS:1987:TN), is also retiring today though his successor is yet to be announced by the ACC.
Ram Mohan Mishra (IAS:1987:AM), Secretary, Department of Women & Child Development, is also retiring today. Indevar Pandey (lAS:1988:WB) will take over from him. Presently, Pandey is working as Secretary, Department of Administrative Reforms & Public Grievances, and Department of Pensions & Pensioners Welfare (DARPG & PPW).
Further, Sanjay Kumar Singh (lAS:1987:MP) will take charge from Indevar Pandey as Secretary Department of ARPG & PPW. Presently, he is working as Special Secretary, Department of Agricultural Research & Education & Secretary, Indian Council of Agricultural Research (ICAR).
In addition, four Secretary-rank posts in key ministries of I&B, DPIIT, Drinking Water & Sanitation and Skill Development & Entrepreneurship are vacant. The I&B Secretary post is vacant since 2020 whereas the post of DPIIT Secretary fell vacant after the demise of Dr. Guruprasad Mohapatra this month. Amit Khare (IAS:1985:JH) and Pankaj Kumar (IAS:1987:NL) are holding additional charge of I&B and Drinking Water & Sanitation respectively.