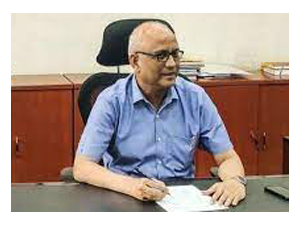 New Delhi (08.05.2023): In the backdrop of the latest decision taken by the New Delhi establishment as well as the Manipur Government, speculation is rife in the bureaucratic circles if services of former Chief Secretary Dr Rajesh Kumar (IAS:1988:MN) would be terminated. It may be underlined that Dr Kumar was given second extension in a row as state CS on December 28, 2022 i.e. ending 30.06.2023 which endorses Dr Kumar's competence and credentials as an efficient administrator in peaceful time.
It is believed that he was accorded the second extension as Chief Secretary up to 30.06.2023 but now his term as CS stands ceased when the state entered under violence. Since he is no longer the CS, the state government may not be able to justify his extended service as CS. It is assumed in bureaucratic parlance that his service may be terminated seven months ahead of his retirement. It is also presumed that the BJP-led NDA Government at the Centre and in State may find out ways to utilise his services post-retirement but that would be subject to various other considerations.
If some well-placed sources are to be believed Manipur Chief Minister is trying to retain him as Advisor. At some point of time, the thought here was to suspend him which would not have been fair.