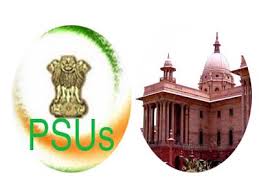 The central government has reportedly decided to shut some of its PSEs which have been recurring losses year after year and have thus accumulated huge irreparable losses on their books of account.
As part of this decision, State Trading Corporation of India (STC) may be the first, followed perhaps by MMTC. Both have huge land banks that could be sold off at a later stage to recoup the accumulated losses.
PSE experts suggest that the government should follow neat and clean procedures in winding up sick PSEs so as the pending recovery cases of huge amounts are not compromised.
On November 10, 2020, STC has informed the stock exchanges that, since its Board of Directors has decided to wind up all business and commercial activities of the company in view of the mounting losses, its delisting procedures may be initiated. Delisting takes time because it involves holding an EGM to pass a resolution for the closure of the company.
The company has also intimated the exchanges that there is no proposal for the sale of the company, partially or totally.
However, the existing contractual obligations of the company would be fulfilled even after the cessation of business operations. Employees of CPSEs like MMTC and STCIL are curious as to what will happen to employees whether govt will find the Voluntary Separation Scheme (VSS) as they funded for BSNL or other CPSEs.