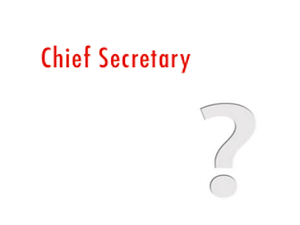 Contradictions have become a norm in the Amrinder Singh government with SAD demanding the Punjab government to be sacked and Punjab cabinet ministers asking the CM to sack CS Karan Avtar Singh (IAS:1984:PB). They declared that they would not attend cabinet meetings as long as he attends these meetings.

The CS had taken on ministers at a pre-cabinet meeting on the excise policy insisting that changes recommended by ministers to the policy could not be taken on board. The face-off had led to ministers storming out of the meeting and finance minister Manpreet Singh Badal was the first one to walk out.
Annoyed ministers decided to stand their ground and walk out of the meeting if the chief secretary is present at an informal meeting ahead of the cabinet meeting.
The CS was advised to stay away from May 11 cabinet meeting and additional chief secretary (home) Satish Chandra was asked to officiate. As soon as cabinet meeting started, the ministers told chief minister Amarinder Singh that they would not attend cabinet meetings in case the chief secretary is present.
But as per the rulebook, the chief secretary is also the secretary to the cabinet, coordinates all meetings of the cabinet and signs off on the official records.
Meanwhile, the CS had signaled that he was ready to apologize to bury the hatchet. But Manpreet Singh Badal has insisted that he isn't game. Some ministers want to give the chief secretary a second chance but the finance minister is adamant.