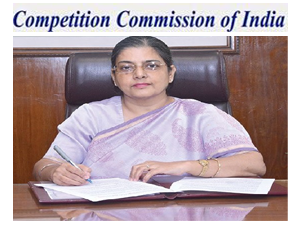 New Delhi (16.05.2023): Ten months ahead of her retirement, the New Delhi establishment on Tuesday appointed Ravneet Kaur (IAS: 1988: PB) as Chairperson of Competition Commission of India (CCI) for a tenure of five years or till she reaches the age of 65. Kaur is currently serving as Additional Chief Secretary in the Punjab government. As CCI Chairperson, Ravneet Kaur will remain in the office up to May 2028.

This is third day in a row post Karnataka results, the New Delhi establishment cleared the appointment of a top position in the government i.e. CCI Chairperson. Earlier, the Centre cleared the appointment of Praveen Sood (IPS:1986:KN) as CBI Director and Suman Sharma (IRS IT:1990) as UPSC member.
The post of CCI chief was lying vacant for several months and CCI member Sangeeta Verma (IES:1981) was looking after the responsibility as acting Chairperson from October 2022. With Kaur's appointment, the quality watchdog gets a major impetus as it helps fulfil the requirement of having three members to adjudicate on matters. CCI has been unable to issue orders, except in the case of mergers and approvals, for not being able to meet quorum requirements.
ALSO READ: