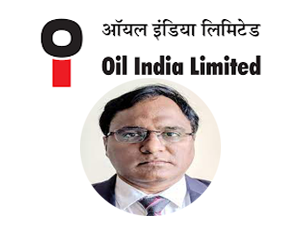 New Delhi (03.08.2022): Dr Ranjit Rath (50) has taken over as the new CMD of India's second-largest state-run oil and gas producer, Oil India Limited (OIL). Previously Rath was CMD Mineral Exploration Corporation Ltd (MECL) and was selected for the top job at OIL by PESB in March.

He will be among the youngest to have occupied the corner office at a CPSE as he has 10 years before he retires in January 2032.
Rath a geoscientist and an alumnus of IIT Bombay, IIT Kharagpur replaces Sushil Chandra Mishra who superannuated on June 30.
Prior to selecting him as OIL CMD, PESB had on June 28, 2021, selected Rath for the post of CMD, Bharat Coking Coal Ltd (BCCL). It was not clear why he wasn't appointed to that post. Later, in December 2021, Samiran Dutta was appointed as CMD, BCCL.