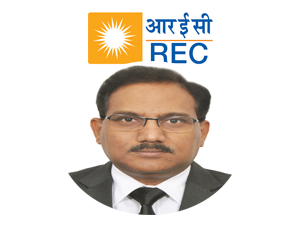 New Delhi (04.08.2022): The Board of Directors of REC Limited, today approved the unaudited standalone and consolidated financial results for Q1 FY23.

With a strong order book and Capital Adequacy of 24.78 per cent as of June 30, 2022, REC has sufficient cushion and ample opportunities to support future growth.
Owing to the stable income, effective cost management and resultant quarterly profit, the Earnings Per Share for the quarter ended June 30, 2022, increased to ₹ 49.57 as against ₹ 45.50 per as of June 30, 2021. Aided by growth in profits, the Net Worth has grown to ₹ 52,600 crores as of June 30, 2022, an increase of 15 per cent year-over-year.
With the revival of the economy and the impetus of the government, REC has been able to sanction new projects worth Rs 59,895 crores in Q1FY23. With a healthy disbursement of Rs 12,442 crores during Q1FY23, REC's loan book has increased to
₹ 3.88 lakh crore as of June 30, 2022.
With sound asset resolution and strong project monitoring, the Net Credit-impaired assets have reduced to 1.41 per cent as of June 30, 2022, with a Provision Coverage Ratio of 68.08 per cent.