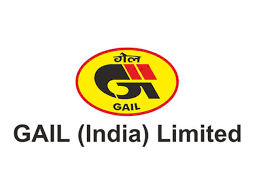 New Delhi (04.08.2022): GAIL (India) Ltd reported a 51 per cent jump in its June quarter net profit on the back of bumper margins from gas marketing. GAIL posted a consolidated net profit of Rs 3,250.95 crore, or Rs 7.34 per share, in April-June compared to Rs 2,157.15 crore, or Rs 4.81 a share, net profit in the same period last year.

Sequentially, the profit was lower than Rs 3,473.77 crore net earnings in the January-March quarter. The rise in year-on-year profit was on the back of bumper earnings. GAIL reported a pre-tax profit of Rs 2,317.91 crore from natural gas marketing in the first quarter of the current fiscal, as compared to Rs 449.84 crore pre-tax profit a year back and Rs 1,976.23 crore in the preceding quarter.

The margin on gas marketing made up for a 12.5 per cent decline in earnings from the gas transportation business and a 74 per cent drop in petrochemicals earnings. Turnover more than doubled to Rs 38,033.30 crore in April-June quarter, from Rs 17,702.43 crore a year back.