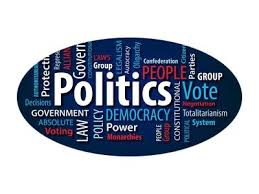 The BJP is quite often embarrassed by its two academicians nominated members in the Rajya Sabha for breaching party lines. If some insiders are to be believed it is difficult for the party to rein in both the leaders as one draws its strength from his own activities, qualifications and taking on Gandhies while the other draws it from the RSS which has come down to its lowest ebb now.
If the elder one is constantly embarrassing the government by attacking FinMin for handling Indian economy badly then the younger one is talking about bringing bill to do away with 'socialism' and 'secularism' from the preamble of the Indian Constitution.
He also caused flutter when he had announced in 2018 bringing Private Member Bill in Rajya Sabha to take legislative way to facilitate construction of the Ram Temple in Ayodhya but he was given a dressing down by one of the party general secretaries at the BJP headquarters by asking if the party wanted or the RSS asked for it. He was speechless and constantly demanded audience of the then president Amit Shah. Hope this time round, the BJP leader has sanctions from the party as he is close the present party president.