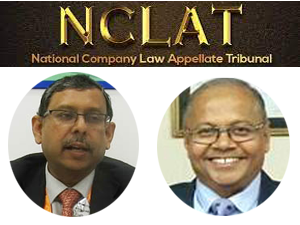 New Delhi (13.05.2022): The Union Government has cleared the appointment of former Union Secretary (Justice) Barun Mitra (Retd IAS:1987:MN) and former Railway Board Member (Finance) Naresh Salecha (Retd IRAS:1984) as Member, Technical in NCLAT.

Further, two retired High Court judges and one sitting judge were appointed as members (Judicial) in NCLAT) namely; Justice Rakesh Kumar Jain (Retired judge of Punjab and Haryana High Court); Justice Rakesh Kumar (Retired judge of Patna High Court) and Justice M Satyanarayana Murthy, Judge of Andhra Pradesh High Court who will be completing his tenure at HC on June 13, 2022.
The appointment of members will be for a period of four years or till they attain the age of 67 or until further orders whichever is earliest.