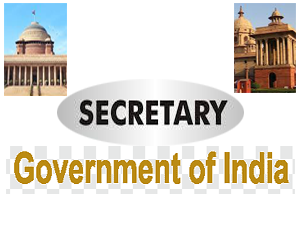 New Delhi (06.10.2021): The October 6 empanelment of 12 IAS officers (review cases) from 1985, 1987, 1988, and 1989 batches for holding Secretary and Secretary-equivalent posts had clearly indicated that the government was planning to fill some of the existing vacancies as well as those that may arise in the next few months after the retirement of some officials.

Officials point out that when the GoI on September 22 effected a Secretary-level reshuffle appointing thirteen IAS officers (1989 batch) to Secretary-level post and elevating (in-situ) nine (1989 batch) to the Special Secretary rank posts, it was felt that another round of Secretary-level empanelment might be imminent. And that happened on October 6.
Not too difficult to understand that the empanelment notified on October 06 has opened up avenues for a further round of secretary-level appointments though small in numbers. Worth underlining that the Centre has many Secretary-equivalent posts to offer, at NHIDCL, NHAI, IWAI, EPFO etc etc, to those waiting their turn namely.
The Secretary-level vacancies anticipated to arise in the next few months include the posts of secretaries in the Ministries of Petroleum & Natural Gas, Housing and Urban Affairs, and Environment, Forests & Climate Change (MoEF&CC).
It is learned that Petroleum Secretary Tarun Kapoor (Himachal cadre 1987 batch IAS) ) will retire in November and MoEF&CC Secretary Rameshwar Prasad Gupta (Gujarat cadre 1987 batch IAS) in December. However, it's not certain yet whether Urban Affairs Secretary Durga Shanker Mishra (1984 batch UP Cadre IAS) may retire on December 31.
Currently, there are many Secretary-rank posts vacant in the Ministries of Steel, Drinking Water and Sanitation, and Department of Border Management (BM). Steel and BM are somehow seen as low-key assignments and so do not attract jostling among officers. There is a feeling among some officers that the Ministry of Drinking Water & Sanitation may continue under the ad-hoc arrangement for reasons not very clear.
Further, the posts of secretaries in the Department of Biotechnology and the Department of Science & Technology are vacant but the two posts are normally held by premier scientists.
It is further believed that the Centre may first offer these posts to those from 1985-1989 batch IAS officers waiting their turn and later it may notify the empanelment of the 1990 batch of IAS.
ALSO READ:
Twelve IAS officers empanelled as Secretary & Secretary Equivalent in Govt of India (06.10.2021)
Major Union Secretary rank appointments effected (22.09.2021)