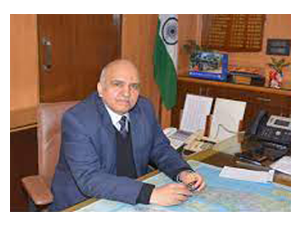 New Delhi (20.10.2021): Following the extension of tenure of Naresh Salecha as Member Finance in Railway Board on a re-employment basis for another ten months ending July 31, 2022 the power corridors are abuzz that the incumbent Chairman and Chief Executive Officer (CEO) of the Indian Railway Board Suneet Sharma (IRSME:1979) may also be given extension post his retirement which is scheduled in December 2021.

Citing the precedence insiders say that nothing stops the NaMo administration from giving extension or engaging Sharma on a re-employment basis. It may me underlined that for the first time in recent decades NaMo administration had re-appointed A K Mital as Chairman Railway Board for another two years beyond retirement i.e. July 31, 2016.
Insiders say that Sharma who works till midnight at Rail Bhawan to set the Railways' operations back on track may draw NaMo administration's attention and may earn dividend.
Considered as Railways' operations expert Sharma, during the 2008 Mumbai terror attacks, was part of the team that managed the aftermath of the attacks at Mumbai CST, Central Railway and set it operational within hours.