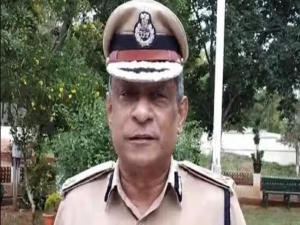 New Delhi (24.05.2023): The Delhi High Court dismissed a plea by former Gujarat IPS officer Satish Chandra Verma against the Union government's decision to terminate him a month before his retirement.

The 1986-batch IPS officer was dismissed on August 30, 2022 by the Centre after the departmental inquiry found him guilty of speaking to the media "which had dented the country's international relations". Verma had assisted the CBI in its probe into the Ishrat Jahan 'fake encounter case'.
The court did not find any merit in the writ petition. Verma had approached the high court following the Supreme Court's order allowing him to file a plea. On September 19, 2022, the Supreme Court stayed the Centre's dismissal order for a week and said it is for the high court to consider. Subsequently, after a week on September 26 of the same year, the high court refused to stay the Centre's order dismissing Verma and cleared the way for his sacking.
The MHA issued a charge memo to Verma in September 2018 alleging that although he was relieved from the post of CVO of North Eastern Electric Power Corporation (NEEPCO) in July 2016, he failed to hand over files and kept them in personal custody for a long time. Other charges against him also included talking to the media.