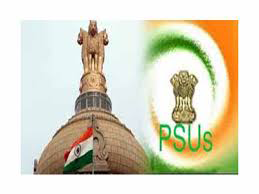 New Delhi (17.01.2022): Indian Oil plans to invest over Rs 7,000 Crore in its new city gas distribution (CGD) Projects, over and above the Rs 20,000 Crore already planned for its CGD Vertical. The recently acquired GAs included major districts like Jammu, Pathankot, Sikar, Jalgaon, Guntur (Amravati), Tuticorin, Tirunelveli, Kanyakumari, Madurai, Dharmapuri and Haldia (East Mednipore). These districts contain high-demand customers across the Industry-Commercial-Domestic spectrum for PNG & CNG.

Indian Oil has secured nearly 33 percent of the demand potential in the recently concluded 11th round of CGD bidding by PNGRB. The nearest competing bidder was left with less than 20 perc ent of the demand potential in the bidding round in which Indian Oil bagged 9 out of the 15 high potential Geographical Areas. With this substantial win in the 11th bidding round, Indian Oil and its associates would service almost 28 percent of the combined CGD potential in the 3 rounds of bidding till now, which is far ahead of the next major player.
Indian Oil along with its 2 JV Companies is now present in 49 GAs and 105 Districts spread across 21 States and UTs, making it one of the most significant CGD players in the country. On a standalone basis, Indian Oil will now have presence in 26 GAs and 68 Districts spread across 11 states and UT covering nearly 20 per cent of the total CGD market potential in GAs announced recently in 3 bidding rounds.