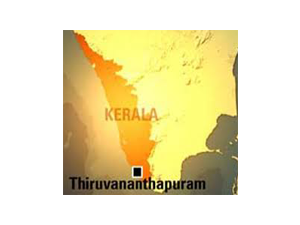 New Delhi (14.06.2021): One of the remarkable features of Indian polity, and of democratic politics worldwide, is that ideologies become the first casualties when political parties are swept to power. "I'm the son of Revolution", said Napoleon once when he wanted to entice Revolutionary France. And after enticing them, he told them " I have killed the Revolution" to save you.

Clearly, power makes no differentiation between scientific materialism, or liberalism, or Hindutva when it comes to guillotining ideologies to spread its charm and hook people to it.
This premise was proven again in God's own land run by strong believers in scientific materialism.
Take, for instance, the fate of several reports submitted by a Commission led by none other than former CPM chief minister V S Achuthanandan and former CS CP Nair as a full-time member and Ms.Neela Gangadharan, a 1975-batch IAS officer, as its part-time member.
Not only they haven't been acted upon by the state CPM administration which constituted the commission in the first place in 2016, but CM Pinarayi Vijayan has also constituted a committee under CS VP Joy to examine the reports submitted by the Commission since 2017.
This also happened only after the Commission's reports were tabled in the state assembly after demands from several members.
It is known that the Commission was constituted by Pinarayi to keep the intra-party feud in check and as a concession to influential apparatchiks. It is also known that there is no love lost between the current and former CMs.
Now, after the Joy-led committee examines the reports, administratively convenient recommendations, and not all of them, may be implemented in what the state government has set as a 'time-bound manner'. What does it mean, by the way?
It is but natural that Pinarayi may see many of the recommendations as torpedos targeted at sinking his ship. So CS Joy may have to ensure that only 'practical' suggestions are taken up for implementation.
Surprisingly, the Commission's recommendations cover a vast swath of administrative matters ranging from reforming the state's vigilance system and capacity development of the state to development and management of public infrastructure, etc.
In 2021, the Commission submitted five reports including those on "accountability and public grievance redress mechanism in the government" and "e-governance for better governance" in two volumes (in January), "people-centric service delivery in local self-government institutions", "finance and planning" and "secretariat reforms" (in February).
In its first report on vigilance reforms, the commission had recommended setting up of a state vigilance commission with statutory powers that can supervise, advise and recommend appropriate action on the investigation reports by the vigilance and anti-corruption bureau in the state.
It also prepared and submitted a draft act for constituting an independent three-member vigilance commission to be headed by a person who has served or is currently serving as a high court judge for a minimum of five years.
In its final report on improving the functioning of the state secretariat, the commission had suggested several reforms including a proposal to regroup functionally similar government departments for effective and optimal performance.
(By MK Shukla & Rakesh Ranjan)