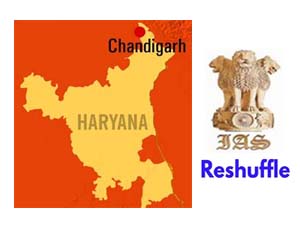 Chandigarh (06.12.2022): The Haryana government has reshuffled a couple of IAS officers with immediate effect. These officers are:
Saket Kumar (IAS: 2005: HY) has been appointed as Director General, AYUSH, Haryana along with his present assignment as an additional charge.
Dr Jainder Singh Chhilar (IAS: HY) has been appointed as Additional Secretary to the government in the Finance Department.