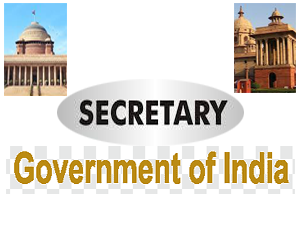 New Delhi (25.04.2022): Even though 27 IAS officers of the 1990 Batch were empanelled for Secretary or Secretary equivalent posts in the Government of India on 23 October 2021, only six of them have so far been given Secretary-level postings. They are Sanjay Malhotra (Secretary, DFS), Alkesh Kumar Sharma (Secretary Coordination, Cabinet Secretariat), Manoj Ahuja (Secretary, Agriculture, & Farmers Welfare), Pankaj Jain (Secretary, Oil & Gas), and Ms. Aarti Ahuja (Secretary, Chemical & Petrochemicals), Meeta R Lochan (Secretary, NCW).

However, the remaining 21 are still awaiting their turn for posting in the departments/ministries even as over half a dozen Secretary-level posts have been lying vacant, a few of them for several months.
Of twenty-one on wait, eleven of them are presently working in their Cadre states while ten are working in Govt of India. Eight are holding Additional Secretary rank post at Centre whereas Ms. Alka Upadhyaya (Chairperson, NHAI) and MS Bhatia (DG, ESIC), holding AS-level post, have been given the rank & pay of a Union Secretary.
It is pointed out that from over a hundred IAS officers from the 1990 batch, 49 were empaneled as AS or AS Equivalent (GoI), thus qualifying for empanelment as Secretary or Secretary Equivalent. On October 10 last year 24 officers were empaneled as Secretary and three as Secretary equivalent - Ms. Archana Agrawal (Member Secretary, NCR Planning Board), Vijoy Kumar Singh (AS, Textiles), and Ravi Shankar Prasad (in Cadre).
In addition to VK Singh & Ms. Archana Agrawal, the other officers from the batch are naturally keen on their turn for posting includes; SKG Rahate (Ministry of Power), Atul Kumar Tiwari (Skill Development), Arun Baroka (DWS), K Moses Chalai (Secretary, NEC Council), Ganji Kamala Vardhana Rao (DG Tourism), and Vivek Bhardwaj who is seen as uniquely placed under Central Deputation as Acting ACS Health in J&K. R K Goyal's premature repatriation, post empanelment, was noticed well in power corridors.
It is said that some of the above-mentioned officers may have to wait only for a little while for posting as the government is in the process of completing the first review on the basis of feedback from former civil servants. It is learned that about 15 names are being considered yet who all will be empaneled in the first review may become clear in due course.
(By Rakesh Ranjan)
ALSO READ:
Reading between lines: Empanelment of 1990 Batch of IAS for Secretary-rank post (25.10.2021)

Reading between lines: Secretary-level reshuffle indicates consolidation and entry of 1990 batch of IAS (30.12.2021)