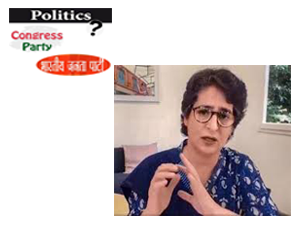 New Delhi (16.06.2021): Top Congress leadership remains adrift, even as the party is sure to face an existential threat in the not-too-far-away assembly elections of UP, Uttarakhand, Punjab, and Goa.

The drift is visible everywhere: whether it is the issue of electing or selecting a new party president, on issues raised by Sachin Pilot in Rajasthan, or on the reported tussle between Amrinder Singh and Navjot Singh Sidhu.
Party workers are said to be totally disenchanted and demoralized over the rout of the party in the recent West Bengal assembly elections; and they fear that the same story may repeat itself in Uttarakhand and Goa, if not in Punjab. UP is already lost and there is no hope of the party ever be in a position to revive itself.
Workers are also said to be not too enthusiastic about Sonia Gandhi maintaining a low profile and pulling herself up only to ask totally irrelevant questions on the Galway episode that are believed to have no bearing on the election prospects even as the NDA has lost a lot of esteem of the people because of the alleged Covid mishandling.
(By Vinod Kumar)