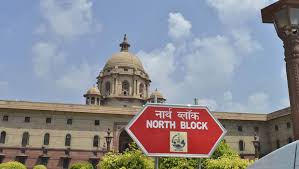 New Delhi (24.03.2023): The Centre has invited applications from retired IAS officers to be part of committees that will conduct departmental inquiries into allegations against serving IAS officers. These committees will probe corruption charges, disproportionate assets cases and violation of service rules that the PMO and other ministries receive through various means.

The DoPT will form these committees and the retired civil servants who agree to come on board will serve as inquiry officers. Retired IAS officers have been asked to send in their applications by 25 April, 2023. There will be an empanelment of retired civil servants for the committees.
Union Minister of State for DoPT Jitendra Singh told Lok Sabha in February 2022 that between 2011 and 2021, 662 chargesheets were filed by the Central Bureau of Investigation (CBI) in various courts against 805 higher officers under the jurisdiction of the Union government, including officers recruited through the Union Public Service Commission (UPSC).
In the past six months, the CBI or the ED have arrested at least seven IAS officers in connection with various corruption cases from a number of states including Chhattisgarh, Kerala, Punjab, Jharkhand and Haryana.