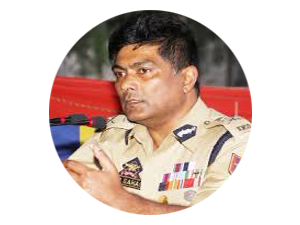 New Delhi (24.03.2023): The deputation tenure and term of service of senior IPS officer S M Sahai (IPS:1987:UT) is coming to an end on March 31, 2023.
Currently, Sahai is working as Additional Secretary, National Security Council Secretariat (NSCS). He was given third extension in a row in NSCS.
Recently, his junior colleague Pankaj Singh (Retd IPS:1988:RJ) was appointed as Deputy NSA after his retirement as DG, BSF.
Considered close to the New Delhi establishment Sahai, it is believed, may get some substantial assignment after his retirement on 31.03.2023.
People in power corridors are curious as to who will replace Sahai in NSCS. It is understood that officers belonging to the 1989 and 1990 batches are likely to become Sahai's successor.