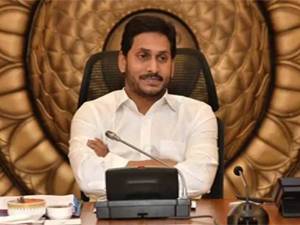 Andhra Pradesh (27.09.2022): Andhra Pradesh Chief Minister YS Jagan Mohan Reddy will be inaugurating the Ramco Cement factory at Kalvatala village of Kolimigundla Mandal in Nandyal district on Wednesday, September 28.
This is supposed to be CM Jagan's first visit to Kolimigundla.
investment worth ₹1,790-crore has been roped in through the Greenfield project which will operate at a production capacity of 2 million tonnes of cement per annum and is expected to create 1,045 jobs.
All security arrangements have been put in place for the inauguration of the factory.
Andhra Pradesh has been prioritising investment, employment and development and has been the top state in Ease of Doing Business in India for the third year in a row.
The state roped in the highest investments worth ₹40,361 crores out of the ₹1,71,285 crores across India from January to July 2022 and is the fastest growing state in the country with a double-digit growth rate.
The state reported an 11.43 per cent GSDP growth rate, higher than the country's 8.7 per cent GDP growth rate during the 2021-22 financial year.