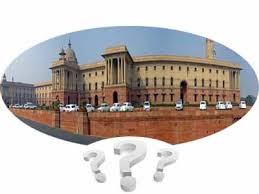 New Delhi (28.09.2021): In another setback to the Enforcement Directorate (ED) the Department of Revenue (Ministry of Finance) has turned down the former's proposal to extend the tenure of its blue-eyed officer Satyabrata Kumar. Insiders say that he was not even aware of his repatriation.

Surprisingly, the controlling department also refused ED's proposal for placing the candidature of the controversial officer before the committee headed by CVC for his promotion in the rank of Additional Director.
ED's controlling department (DoR) has advised it to relieve Kumar from his responsibilities including the cases pertaining to coal block. It underlines that, if needed, ED may approach the Hon'ble Supreme Court for the same.
Those in the know of the affairs say that such orders are uncommon but a special mention of FM's approval makes it a rare one that reads "this has the approval of Hon'ble Finance Minister"; something which is generally not mentioned.
Kumar had joined ED as Joint Director, Mumbai Zonal Office, on March 17, 2015.
One may recall that Special Director (Mumbai) Sushil Kumar (IRS IT:1993) was, in the first week of July 2021, repatriated to his parent cadre.
(ALSO READ)
ED: Special Director Sushil Kumar sent back to cadre: Now, ED officials under the scanner (10.07.2021)