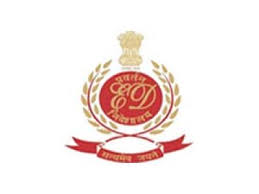 New Delhi (10.07.2021): Enforcement Directorate (ED) that has been highly active for over the last three years in terms of raids, seizures and arrests in its war against corruption is now itself marred with corruption charges.

This is to recall that on July 2, 2021, two senior ED officials -- Deputy Director Purna Kam Singh (IRS:2013) and Assistant Director Bhuvnesh Kumar -- were arrested by the CBI causing huge embarrassment for the agency. They were allegedly demanding a Rs 75 lakh bribe from the owner of a Gujarat-based firm under probe for Rs 104 crore bank fraud.
In a fresh move Special Director (ED) Sushil Kumar (IRS IT:1993) was repatriated to his parent cadre i.e. Central Board of Direct Taxes (CBDT) by an order passed on July 6 by the Department of Revenue. Sushil Kumar is considered a trusted officer of the ED chief. Interestingly, in the last few years ED has become IRS heavy agency.
Sushil Kumar was Special Director of the Western Region in Bombay, looking after Maharashtra, Gujarat, and Goa, the commercial capital of the country.