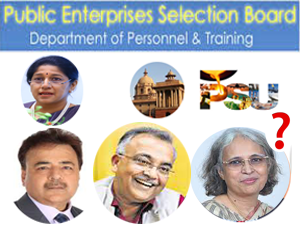 New Delhi (06.02.2023): If some top sources are to be believed the New Delhi establishment may consider the incumbent SAIL Chairman Mrs. Soma Mondal for the post of Member, Public Enterprises Selection Board (PESB).

A member post at the selection board (PESB) has been lying vacant for over ten months. It may be underlined that Rear Admiral Shekhar Mital (Retd), former CMD of Goa Shipyard Ltd, resigned from the Member post in April 2022 who represented the public sector at the selection board. The resolution pertaining to the composition of the selection board clearly indicates that a member post at PESB is earmarked for the top executive having wider experience in the public sector.
A section of insiders believes that it's not just a coincidence that the establishment has put the vacancy on hold for over ten months.
Ahead of the retirement of the SAIL Chairperson in April 2023, it is presumed that she could emerge as the choicest top executive as the next Member in PESB.
Presently, the four-member Board is headed by Chairperson Mrs. Mallika Srinivasan whereas Amarjeet Sinha (Retd IAS: 1983) and Sailesh (Retd IAS:1985) are working as members of the public-sector head-hunter.
ALSO READ:
(ARCHIVES- Indianmandarins EXCLUSIVES):
(CLICK Web-links Below)