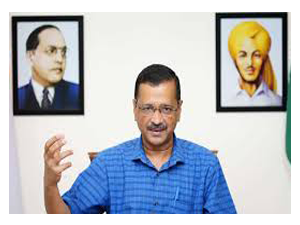 New Delhi (16.05.2023): When the report on Delhi CM house's renovation, now infamously famous in mainstream media as Sheesh-Mahal, has been prepared and was about to be sent to the L-G, the Delhi government divested Special Secretary, Vigilance, YVVJ Rajasekhar (IAS: 2012: AGMUT) accusing him of running an "extortion racket".
The government has divested the official of all works and cases including the renovations of Chief Minister's Residence at Flagstaff Road, Liquor scam and Feedback Unit (FBU) pertaining to setting up of separate intelligence unit, allegations over spending on political advertisements, and charges of favourable treatment to AAP workers in hiring venues for Mohalla Clinics. The SC recently ruled that the state government has the authority over transfer and posting of bureaucrats.
Sources said that the officer was supposed to submit the report on 6 Flagstaff Road within 15 days; the duration got over on Monday. The officer has written to Secretary, Vigilance, and Chief Vigilance Officer stating that his "transfer" was "illegal".