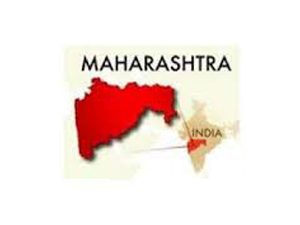 Maharashtra's IAS officers are caught in a WhatsApp civil war raging with a fury not known before. What could be said about any officer and a minister is no longer guaranteed.
The messages, though not graceful enough to be made part of the editorial copy, exchanged at 00.00 AM last Sunday later came in the public domain after a newspaper published them. It involved several senior IAS officers including Chief PS to former CM, former chief secretaries, a judicial member in Lokpal office, former BMC Commissioner, and others.
These messages were posted on two WhatsApp groups by Arvind Kumar, Additional Chief Secretary, who has subsequently claimed these posts were made in a jest to pull the legs of some of his colleagues.
Of the two WhatsApp groups, one is composed of senior secretaries to the state government and another connects CEOs of all Zila Parishads to an ACS.
But what Kumar thought was 'Hansi-Mazak' unnerved and disturbed a lot of officers because their reputation was tarred among young IAS officers posted at various Zila Parishads. They all got into action and got him relieved of his rural development portfolio, pending further action.
Among Kumar's targeted officers figure former BMC Commissioner Praveen Pardeshi, currently deputed to the UN Institute for Training and Research; former chief secretary and current adviser in the CM's office Ajoy Mehta; former CS Swadhin Kshatriya; and former CS and incumbent Lokpal D K Jain.
Current CS Sanjay Kumar and CM Udhav Thackerey are said to be stunned and know not what could be said about them now if the 'civil war' among IAS officers escalate.