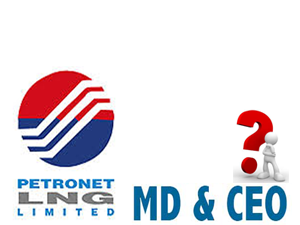 Indianmandarins has learned that the selection committee may interview 11 candidates on 31 October for the post of MD & CEO of LNG Petronet that fell vacant after Prabhat Singh completed his term. However, invisible hands are feared to be working to push the candidature of one particular candidate.
The eleven candidates shortlisted for the interview are S N Pandey (CPCL), Subhash Kumar (ONGC), Vivekanand (OVL), A K Garg (IGL), A K Tiwari (GAIL), ES Ranganathan (GAIL), A K Singh (IOCL), A K Jana (IGL), V K Mishra (PLL), B Roy (OIL), and Gurmeet Singh (IOCL).
Sources say that the IOCL candidate may be leading the trail as one former Chairman of IOCL is said to have put his weight behind him.