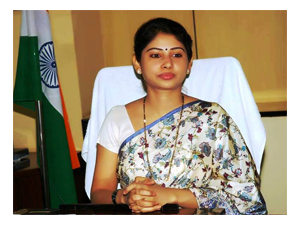 Hyderabad (03.05.2022): The Telangana High Court has ordered Smitha Sabharwal (IAS: 2001: TG) to refund Rs 15 lakh to the state within 90 days stating that the money sanctioned towards legal expenses to the officer from the exchequer to pursue a defamation case against a news magazine cannot be viewed as an expenditure made for a public purpose while the officer's claim against her defamation case stands valid.

If she fails to do so, the court directs the state government to recover the money from her. A bench of CJ Satish Chandra Sharma and Justice Abhinand Kumar Shavili gave this order after hearing two PILs. The PILs were filed by two individuals and a writ petition was filed by the magazine that questioned the rationale behind the state's action in spending public money this way.
The issue arose when the officer felt aggrieved by a sarcastic piece published by the weekly magazine in one of its June 2015 issues on the appearance of the Sabharwals - her IPS husband and herself- in a fashion show organized by fashion designer Abhishek Dutta at a star hotel on June 18, 2015. She was working with the Chief Minister's Office as an additional secretary then (now she is a secretary). She wrote to the government contending that she wants to file a defamation case against the magazine seeking Rs10 crore damages. The state too felt that it was an attack on the state and granted Rs 15 lakh towards her legal expenses.