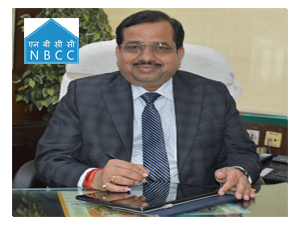 New Delhi (04.02.2023): K P M Swamy has taken over as Director (Commercial) of NBCC (India) Limited on February 1, 2023. The ACC has approved the proposal of the Ministry of Housing & Urban Affairs (MoHUA) for the appointment of Swamy to the post of Director (Commercial) of NBCC.

Prior to taking the charge, he was serving as Sr Executive Director (Engg.) and RBG Head, looking after implementation of Supreme Court Monitored stalled Amrapali projects & 7 GPRA redevelopment projects for the company. Swamy also served as Chief Executive Officer (CEO) of HSCL, a subsidiary of NBCC.
Having varied experience spanning over 30 years, Swamy has spearheaded critical divisions of NBCC such as Law, Business Development, HRM, CPG, Finance etc in various capacities. He has also successfully handled high-value, state-of-the-art NBCC projects in diversified sectors such as Healthcare, Office and Educational Institutions, Irrigation, infrastructure, Indo-Pak border fencing etc. since he joined NBCC back in 2005.