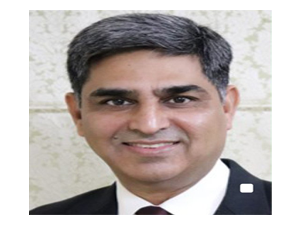 New Delhi (16.05.2023): The Union Government on Tuesday accepted the voluntary retirement application of Dr Madan Mohan Oberoi (IPS:1992:AGMUT) w.e.f. 06.06.2023. He seeks VRS three years ahead of retirement i.e. March 2026.
Why did he seek VRS?
Indianmandarins has learned that he is set for senior position at the world's second largest police organisations INTERPOL where he is working as Executive Director of Technology and Innovation. During 2014-2017 he has served as Director, Cybercrime Directorate in the INTERPOL. Oberoi, a PhD in cybercrime from IIT, Delhi, also served in two UN Peace Keeping Missions.
It may underlined that Dr Oberoi, including others, received President's Police Medal for Distinguished Service during the Diamond Jubilee Celebrations of the Central Bureau of Investigation (CBI) held at Vigyan Bhawan in New Delhi on April 3, 2023.
It may be underlined that he had a vast experience of working in CBI at various senior positions as SP, DIG and later as Joint Director where he headed its Cybercrime Cell, Technical and Forensic Zone and International Police Cooperation Unit.