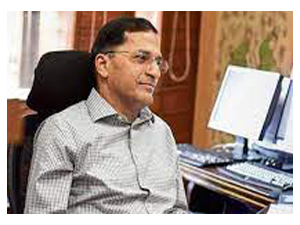 New Delhi (24.11.2022): Retired on November 18, appointed Election Commissioner of India the next day, and took charge the next day when the office opened on Monday that is November 21, this is the trajectory of Arun Goel's (Retd IAS: 1985: PB) appointment in the Election Commission of India. But while hearing petitions seeking a Collegium-like system for the appointment of the CEC and ECs referred to it in 2018, the SC Bench led by Justice KM Joseph asked Attorney General R Venkataramani, "What is the mechanism by which this officer was picked? Can it be done when the matter was being considered by this court?"
Taking a step further on, the SC asked the Centre to produce before it the file related to the appointment of Goel on November 24, 2022 overruling the Attorney General's objections and made it clear that it would like to peruse the file of Goel's appointment. Venkataramani wondered if it was trying to suggest any underlying malice about the accountability of the Council of Ministers. "No, we just want to know for our satisfaction. Let's know the mechanism you adopted," the SC Bench responded.
Amidst suggestions of inclusion of the Chief Justice of India in the consultative process for these appointments with observations like any ruling party at the Centre likes to perpetuate itself in power and can appoint a yes-man to the post under the current system. Defending Goel's appointments, the Attorney General described the Election Commission (Conditions of Service of Election Commissioners and Transaction of Business) Act, 1991, ensured independence in salary and tenure of the CEC and ECs.
The Attorney General was of the view that there was no trigger point warranting judicial interference in appointments to the poll panel, he contended that there had been no complaints, except some isolated instances, about the independence of the EC and its work had been appreciated internationally.