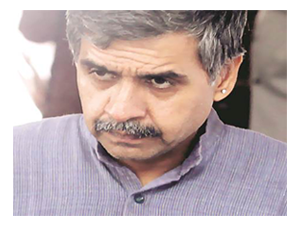 New Delhi (22.01.2022): There is a perception in the Congress circle that former Congress MP from East Delhi Lok Sabha seat Sandip Dixit is in total political oblivion. This may not be true. The perception appears to have emanated from his complete absence from the political optics. Sandip never bargained, be it a choice or compulsion, for his own personal position in Congress.

Contrary to the growing perception Dixit is considered a well-groomed politician and served as a parliamentarian for two consecutive terms.
He has proximity with top Congress leader Rahul Gandhi and both meet quite frequently. Dikshit is a bit shy and probably he is waiting for his turn to occupy a suitable position.
Sources said Delhi Congress president Anil Chaudhary could not live upto the expectation of the top leadership. When assembly poll results of five states will be declared on March 10, the leadership may take a call to appoint a new face as Delhi Congress president.
Arwind Kejriwal defeated the Congress in Delhi led by Sheila Dikshit, so the top leadership may consider Sandip Dikshit as challenger to Kejriwal and thus Dikshit may emerge from oblivion to challenge the Delhi CM.