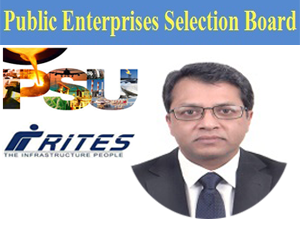 New Delhi (11.06.2021): The Public-sector head-hunter (PESB), on Friday, selected Rahul Mithal for the post of Chairman & Managing Director, RITES Limited; a post falling vacant this month-end.
Mithal is working as Director (Project & Services), Container Corporation of India Limited (CONCOR) since September 2017.
Subject to requisite clearances and ACC approval he will succeed Rejeev Mehrotra the outgoing CMD retiring on 30.06.2021.
As CMD, RITES Mithal may have a fairly long tenure i.e. up to June 2027.