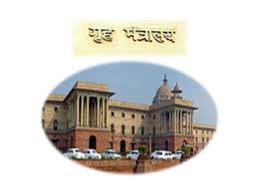 New Delhi (20.11.2023): The Centre on Monday swung a surprise by repatriating Union Secretary for Border Management Atal Dulloo (lAS: 1989: UT) to the Cadre state on the request of Union Home Ministry.

Days ahead of retirement of the state Chief Secretary Arun Kumar Mehta (IAS: 1988:J&K) the decision of repatriating Atal Dulloo to the Cadre state signals that the Centre has apparently made up its mind to draft him as the next Chief Secretary of the state.
For last several months many insiders had been of the view that extension to the incumbent Chief Secretary AK Mehta had remote chance and Raj Kumar Goel (IAS: 1990: JK) could be Mehta's successor but as usual the Centre swung surprise again by repatriating Atal Dulloo.
Having been repatriated Dulloo appears Centre's fresh choice for CS post but this is something which may prove a boon for Goel.
A section of senior bureaucrats believes that Centre might also have some plan for Goel in the Govt of India at an Apex Scale post.