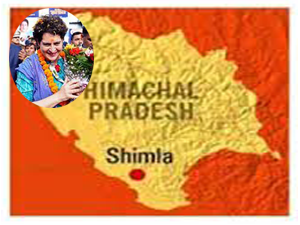 New Delhi (16.11.2022): Fates of candidates of Himachal Pradesh Assembly elections are sealed in EVMs. The ruling Bharatiya Janata Party (BJP) had won 44 out of total 68 seats in the Himachal Assembly. With around 19 rebels of the BJP contesting election, the party is likely to undergo a tough time ahead in forming the government as four of the rebels are likely to win the election.

In all likelihood, the BJP may win a maximum around 31 seats needing four more to form the government in the state. The Congress is giving a tough challenge to the BJP but unlike Gujarat, AAP is nowhere in the scene in Himachal Pradesh and may have to compromise with a nought in the state.

In this scenario, will Operation Lotus be in play yet again as the party will have to depend on independent read BJP rebels or poaching on the Congress. So sentiments suggest that the BJP will form the government with its management skills but the victory margin of its MLAs is likely to remain thin too.