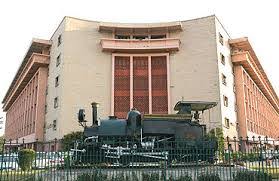 New Delhi (12.05.2022): The Narendra Modi government has started taking action against such officers who lack commitment towards work, perform poorly and are incompetent. The Railways Ministry on May 11, 2022 gave a forced voluntary retirement scheme (VRS) to 19 officers. Out of these, 10 officers were equivalent to the level of Joint Secretary, who were posted in different divisions of railways and rail coach factory.
Since Ashwini Vaishnav joined as Railway minister till today 77 officers have been given VRS. Action has been taken against these 19 officers under section 56 (J)/(I), Rule 48 of Central Civil Services (CCS) Pension Rules, 1972 under periodic review of Government servants.
If some well-placed sources are to be believed those who felt the heat include; Rajesh Singh (IRSEE), Amarjeet (IRSSE), Mr Joshi, NF Railway (a Group B officer From traffic service)
The service-wise break up is like this: IRSME (1), IRPS (2), IRHS (3), IRSEE (4), IRTS (1), IRSE (3) and IRSSE (5). Zone wise it is like this: CR (3), NCR (2), NFR (2), rest each one IRICEN, SWR, WR, SCR, ER, MCF, CORE, CLW, NR, RDSO, ECR, NAIR. Grade wise it is like this: SAG & above 9 JAG + SG 10.
It may be underlined that the government accepted the VRS request of Ajai Kumar Dubey (GM, Rail Wheel Factory, Bengaluru) on 11.05.2022.