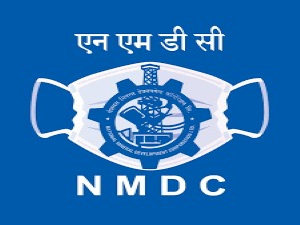 New Delhi (18.03.2023): The Public Enterprise Selection Board (PESB) on Saturday selected Sridhar Nadimatla (IAS:1997:TG) for the post of Chairman & Managing Director, NMDC Limited. Currently, Sridhar Nadimatla is working as Chairman-cum-Managing Director, Signgreni Colleries.
Altogether seven candidates were interviewed for the CMD post in NMDC. Subject to requisite clearances and ACC approval Sridhar N will take over as CMD, NMDC Limited.
Following the superannuation of Sumit Deb on 28.02.2023 the most Board-member and Director (Finance), NMDC Amitava Mukherjee was holding the Additional charge of CMD.