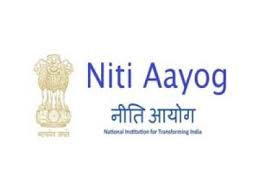 New Delhi (27.11.2021): Bihar, Jharkhand and Uttar Pradesh have emerged as the poorest states in India. According to Niti Aayog's Multidimensional Poverty Index (MPI), 51.91 per cent population of Bihar, 42.16 per cent in Jharkhand, 37.79 per cent in Uttar Pradesh, 36.65 per cent in Madhya Pradesh and 32.67 per cent in Meghalaya are poor. They are the top five states in terms of poverty.

States like Kerala (0.71 per cent), Goa (3.76 per cent), Sikkim (3.82 per cent), Tamil Nadu (4.89 per cent) and Punjab (5.59 per cent) have registered the lowest poverty across India and are at the bottom. Niti Aayog Vice Chairman Rajiv Kumar said this baseline report of India's first ever national MPI measure is based on the reference period of 2015-16 of the National Family Health Survey (NFHS).
India's MPI has three equally weighted dimensions, health, education and standard of living - which are represented by 12 indicators namely nutrition, child and adolescent mortality, antenatal care, years of schooling, school attendance, cooking fuel, sanitation, drinking water, electricity, housing, assets and bank accounts.