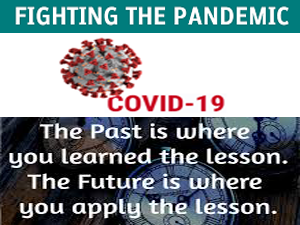 09 May 2021:
05.10 PM:
The ESIC under the Ministry of Labour and Employment has installed oxygen generation plants at two hospitals in the Delhi NCR area: ESIC Hospital and Medical College in Faridabad (440 LPM) & ESIC Hospital in Jhilmil, New Delhi (220 LPM)
08 May 2021:
05.45 PM:-
Ms Arti Ahuja (Additional Secretary, Ministry of Health):
11.81 lakh people have been given the first dose, in the age group of 18-44 years. So far, a total 16.50 crore doses have been administered across all categories: Arti Ahuja, Additional Secretary (Health).
Maharashtra, Uttar Pradesh, Delhi, Rajasthan, Chhattisgarh, Gujarat, Madhya Pradesh, Telangana and Jharkhand are the states/UTs where cases were increasing earlier but are now plateauing gradually:
05.40 PM:-
MEA spokesperson: Shipment from Germany arrives carrying the second part of the oxygen generating plant.
05.35 PM:-
Principal Scientific Advisor to Centre: "If we take strong measures, the third wave may not happen in all the places or indeed anywhere at all. It depends much on how effectively the guidance is implemented at the local level, in the states, in districts & in the cities everywhere."
05.33 PM:-
PMO: PM Narendra Modi spoke to Chief Ministers of Manipur, Tripura and Sikkim over COVID-19 related situation