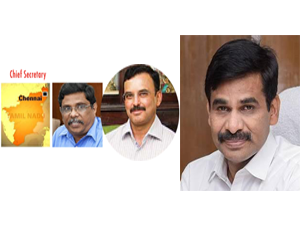 Chennai (07.05.2021): Tamil Nadu Chief Minister MK Stalin on Friday appointed Dr V Iraianbu (IAS:1988:TN) as new Chief Secretary to the Government vice Dr Rajeev Ranjan (IAS:1985:TN).

Presently, Dr Iraianbu is posted as Additional Chief Secretary & Director of Anna Institute of Management & Director General of Training.
Further, Dr Ranjan was posted as Chairman & Managing Director, Tamil Nadu Newsprint and Papers Ltd Vice S Shivashanmugaraja (IAS). Dr Ranjan will retire in September this year whereas Dr Iraianbu will remain on turf till June 2023.